Zoodle Shrimp Scampi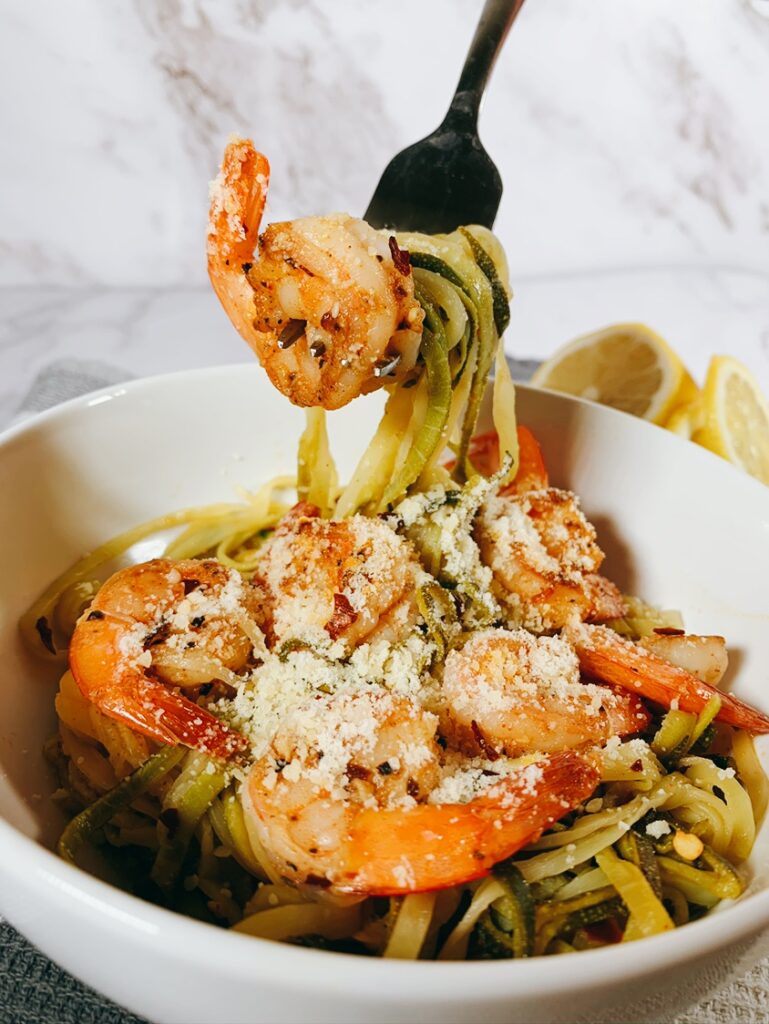 So I messed up this recipe the first time I made it (I added the zucchini too early).. still came out pretty damn good. Also, its muuuuch easier to spiralize skinny zucchini, so I suggest getting 4 thin ones instead of 2 fatties.
Yields : 2 servings
Zoodle Shrimp Scampi
2 Tbsp butter
3 garlic cloves, minced
¼ tsp crushed red pepper flakes
1-2 lbs. raw shrimp, shelled and deveined
Salt and Pepper, to taste
1 tsp paprika
½ cup chicken broth
¼ cup red wine vinegar
Juice of a lemon
4 thin zucchinis, spiralized
Parmesan cheese & parsley, for serving
Heat the butter in a large skillet or saucepan, then add the garlic and crushed red pepper and cook about 1 minute.
Add shrimp to the pan and season with salt, pepper and paprika; cook until shrimp turns pink, 2-4 minutes, then remove with a slotted spoon.
Add the broth, red wine vinegar and lemon juice to the sauce leftover in the pan, scraping the sides, and cook until sauce thickens slightly.
Turn off heat, then toss the spiralized zucchini with the shrimp to warm slightly. Serve with Parmesan cheese and fresh parsley.
Recipe inspired by The Feel Good Foodie