Fudge Brownies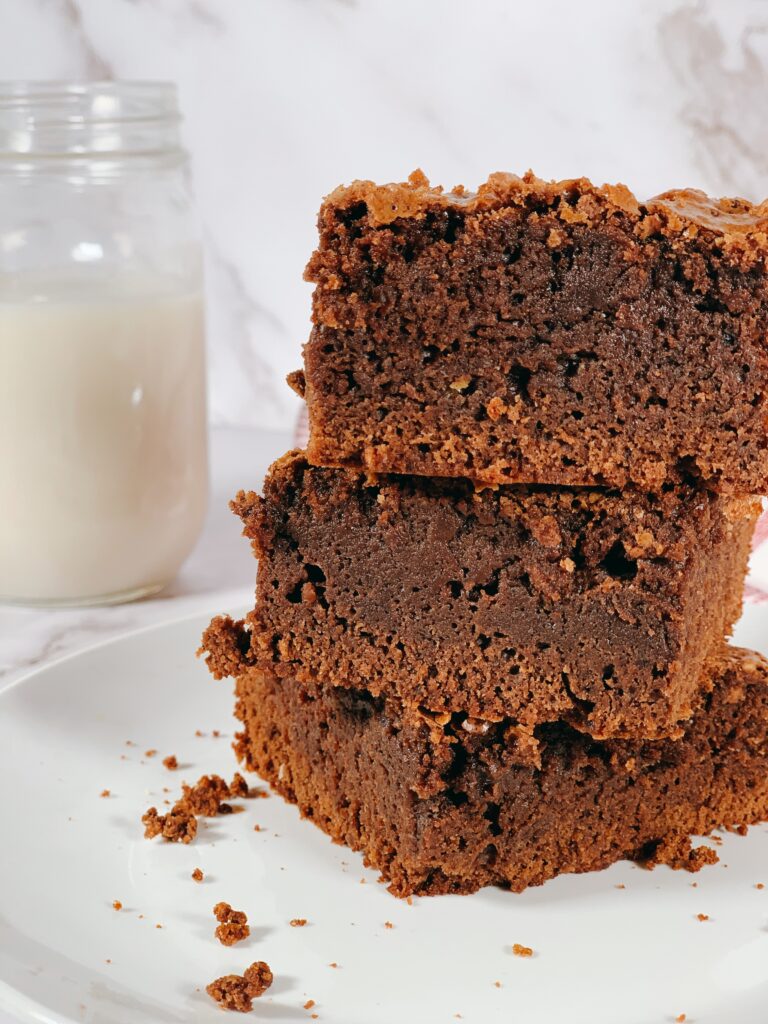 Daaaaamn these were good. These can be baked in a 9×13″ baking pan but the brownies will be extra thick and soft in the center if you bake them in an 8×8″.
Yields : 9 servings
Fudge Brownies
3/4 cup unsalted butter
1 cup semi-sweet chocolate chips
4 eggs
1 cup sugar
1/2 cup brown sugar
1 cup flour
1/2 tsp salt
1/4 cup cocoa powder
1 tsp vanilla extract
1/2 tsp espresso powder or 1 tsp instant coffee powder
Preheat the oven to 325F. Use cooking spray and parchment paper to grease and line an 8-inch square pan.
Melt the butter with the semi-sweet chocolate in a small saucepan. Set aside to cool.
Combine the flour, cocoa powder, espresso powder and salt in a medium bowl. Sift if possible.
Whisk or use a stand mixer to combine the eggs, granulated sugar, brown sugar and vanilla until they're just barely combined; don't over-mix.
Slowly pour in the butter and chocolate mixture to the eggs and sugar, while whisking/mixing.
Fold the dry and wet ingredients together until they're just barely combined.
Pour the brownie batter into the prepared pan and bake for about 40 minutes.
Remove brownies from the oven and allow them to cool in the pan for about 30-60 minutes, until they can be sliced without falling apart.
Recipe inspired by Baran Bakery