Pulled Pork in the Pressure Cooker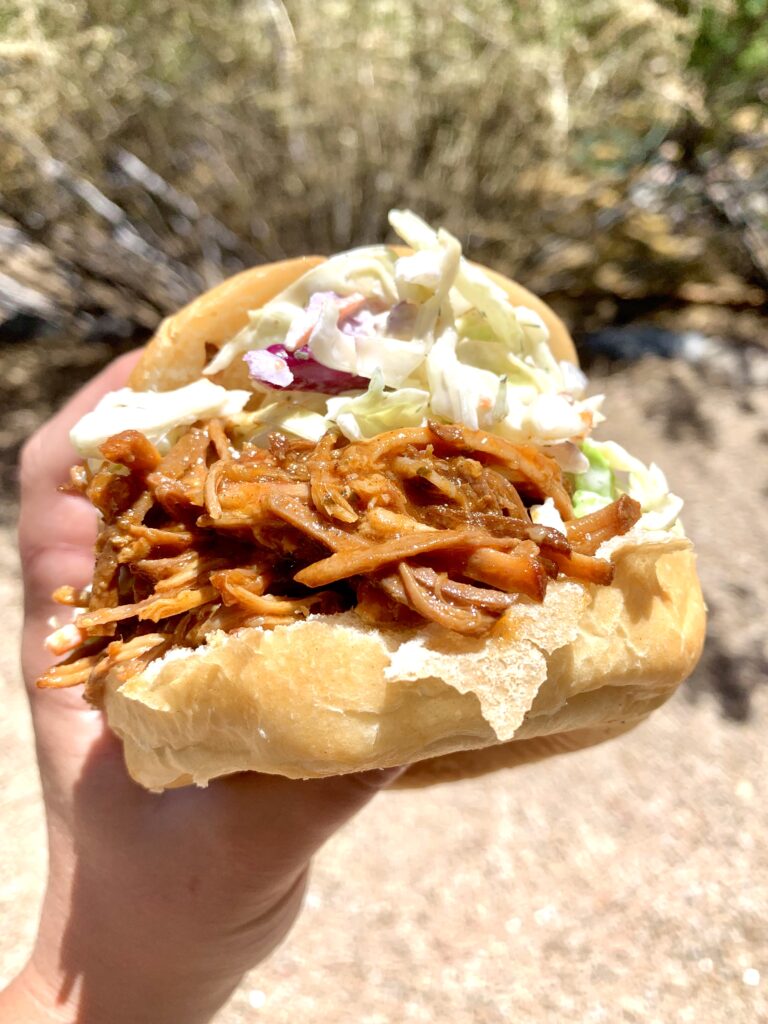 A lot of people will hate me for claiming that pulled pork from the pressure cooker is good… but for those who don't have 12 hours and a smoker, it does just fine.
Yields : 8-10 Servings
Pulled Pork
3-6 lbs. pork shoulder, cut into large cubes
1 cup barbecue sauce (plus extra for the end)
1 ½ cups sweet beer or soda of choice (I used Red's Apple Ale)
¼ cup apple cider vinegar
⅓ cup brown sugar
1 Tbsp minced garlic
1 Tbsp onion powder
1 Tbsp smoked paprika
1 Tbsp stone ground mustard
1 tsp chili powder (use more for a spicier pulled pork)
1 tsp thyme, fresh or dried
¼ teaspoon cinnamon
Combine all the sauce ingredients in a large bowl and whisk to fully combine.
Add the pork pieces to the Instant Pot and pour the sauce on top.
Lock the lid and cook on high pressure for 80 minutes. When the pork is done the cooking and you hear the beeping sound, do a 10-20 min natural pressure release. Release the remaining pressure manually and carefully remove the lid.
Transfer the pork and juices from the pressure cooker into a large roasting pan. Shred it using two forks.
Turn the oven onto Broil and place the pulled pork on the middle rack. Let cook for 8-10 minutes or until the pork starts to brown. Stir, and continue to cook for another 5-8 minutes.
Top with extra bbq sauce.
Serve pulled pork immediately on buns, if desired top with coleslaw and more barbecue sauce.